Next Generation Digital Publishing
Purple DS is the central hub for all your digital publishing workflows. 
Publish any content to any channel with just one click.
Powerful alone. Unstoppable together.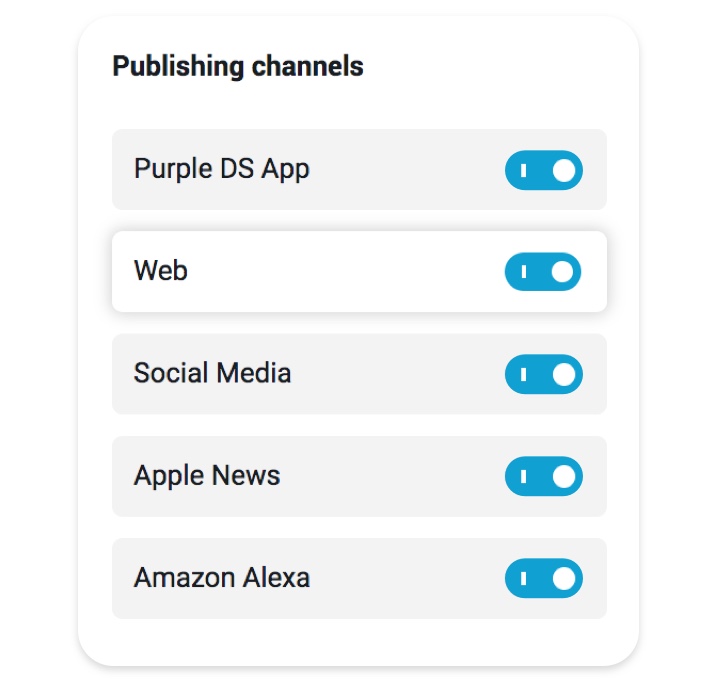 The smartest editorial system for publishers. Unleash the full power of Purple DS and increase the efficiency and performance of your content.

Digital only or print-2-digital

All channels like Web, App, Social Media, Apple News

Full AI support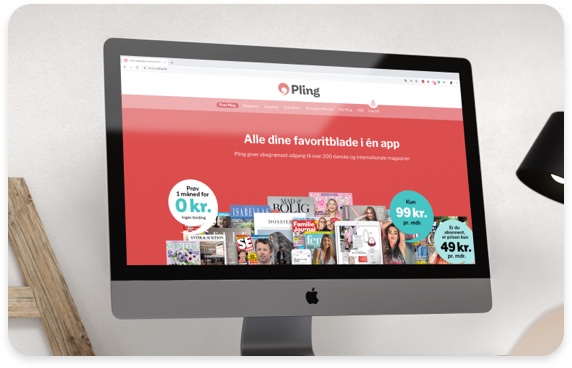 The intuitive CMS with an integrated editorial system for all your websites. Your editors will love it.

Intuitive Editor

Publishing Flows

Articles & Issues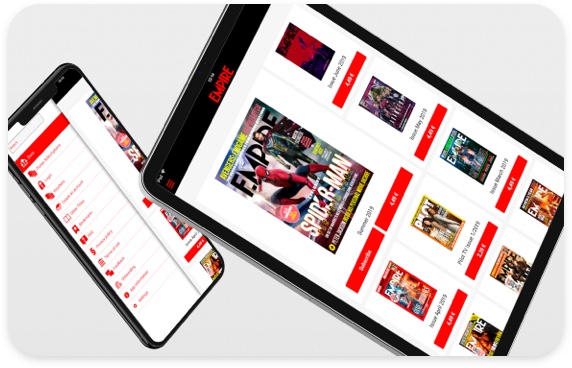 Your native white label app. Publish content from your CMS, our hub or as PDF with read mode.

Individual App Design

Push & In-App Messaging

Payment & Entitlement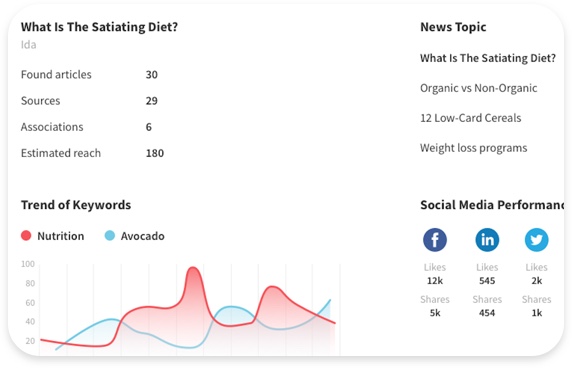 Increase performance through data-driven intelligence. Benefit from AI superpower in every publishing step.

Seasonal Topic Suggestions

Keyword Recommendations

Affiliate & Back Linking
Put your content
in the spotlight.
Our innovative platform offers everything you need for efficient and modern publishing. Use the editor to create new content or import content from print. 
Distribute content to all your digital channels and beyond with one click. Benefit from the opportunity to test new channels and significantly increase your reach.
Link your content intelligently. Either within one or across multiple channels. Then use subscriptions, paywalls, affiliates or ads to grow your revenue.
The smartest publishers trust us. Worldwide. Since 2007.

"We worked with SPRYLAB technologies in publishing our market leading magazines on their Purple DS platform. Their streamlined workflows allow us to publish native apps for our customers on mobile and tablet devices."
Product Manager Digital Editions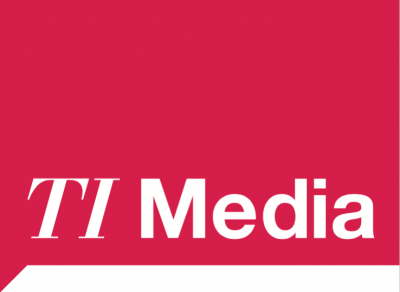 "We were very keen to work with SPRYLAB because this was the only way we could benefit from the enormous experience around Purple DS. The platform has already proven to be an efficient, semi-automated publishing platform for us. Throughout the migration process, the SPRYLAB support team was quick and reliable."
Product Manager Digital Editions

"After the migration, the Empire design team was able to produce high-quality, interactive digital editions up to three days faster than before. This extra time is now being used to further improve the app. Which gives us a significant competitive edge."
What you can do with Purple DS.
No matter if print to digital or digital only. No matter if web or multichannel publishing. 
Purple DS is the platform for all your digital publishing workflows.
Create Content
Create great content in no time with the latest generation of intuitive HTML editors. Bring your stories to life with a variety of structured content blocks in categories like text, image, layout, multimedia, and embed. Create your own blocks and save them for later use.
Reuse Print Content
Automatically convert your PDF into responsive articles or entire issues. Also possible: Import it from existing systems such as WoodWing Aurora. Reuse, enhance, distribute and monetise your print content across all channels.
Multichannel Publishing
Distribute content to your app, web, social media, Amazon Alexa, Apple News and beyond. We already have a huge selection of channels connected. However, in the future you will always keep up with trends – since our channels are constantly being expanded.
Unlimited Scaling
Duplicate the hub and add more titles and brands. Each hub works as a separate CMS with its own multichannel publishing connection. It's all up to you: Scale horizontally and vertically without limit. Build your entire publishing landscape on one central system.
Book a live demonstration with our experts.
Learn how Purple DS works.
Book a live demonstration with our experts.